AFTER THE FLOOD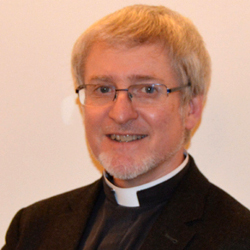 There's a huge sense of excitement and of pent-up energy, just waiting to be released, this Eastertide. The first tentative (but oh-so-significant) easings of lockdown began, of course, a week after Easter Monday, though many churches took advantage of their freedom within the law to welcome congregations back into church by Easter Day, April 4. Congregations couldn't sing indoors (though small choirs could do), and had to wear masks- but each of our churches had reasonable numbers on Easter Day, with others joining 'virtually'- and at Cradley, we all sang a rousing Easter hymn, safely and duly distanced, in the churchyard beforehand. It was very good to be together in person, to see friends and neighbours after all these months, and to experience Resurrection, in a sense, as never before!
There has also been a very real sense, in these first weeks of spring, that everything is truly being 'made new.' There's a freshness and a vividness in the greenery, as though each leaf has been washed (as frequently, indeed, it has been!): as though some great flood has swallowed up the earth, from which we are only just now emerging. That, of course, is a metaphor familiar not only in the Bible, but in the stories of many faiths and cultures.
The world emerges 'after the flood', or 'apres la deluge', cleansed, purged and renewed. There's a further level to this 'flood metaphor', in the language used in poetry and hymnody at Eastertide, likening the floods, the rivers and the open seas to that last, great journey to infinity. 'Part of the throng has crossed the flood, and part is crossing now': or Tennyson, perhaps: 'And may there be no moaning at the bar, when I put out to sea.'
The Great Flood in the Book of Genesis is seen as God 'repenting that he had made mankind', when he sees the violence and exploitation that is in the world, and starting all over again with just a remnant of the race, duly chastened. And after all that's been said and purposed in the last year about 'building back better': what now, of the world...and what, for us?
Time will tell.
Your Rector,
Robert Ward