HOLY DAYS AND HOLIDAYS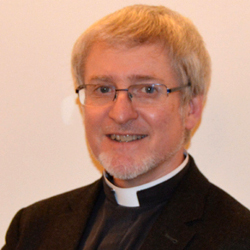 At last, you might think, it's really summer. It's really holiday time. And with the widespread success so far of the covid vaccines, it's even time when some, though not all, feel safe to travel, and to go in search of the sun. 'Holidays at home' and 'stay-cations' (ghastly term!) have come into their own since last year, and many of us have rediscovered how to find renewal and refreshment without needing to go so far afield, as well as discovering the advantages of spending less money and doing less damage to the planet and its atmosphere into the bargain. (What did happen to all those plans to reduce air travel and fossil fuel consumption, talked about not long ago, and are these things still on our agenda? One can only hope so!)
However that may be, it's good at last to feel that we can all breathe a little more more easily (literally) than we have done for a while. That in itself is a phrase which has taken on new shades of meaning during the last year or so, after the case of George Floyd in the U.S.A: perhaps as we come out of the darkest times we might spare a thought for those who still do feel stifled and oppressed in the countries and communities in which they live, and strive to make sure that our own communities, as far as possible, are places where everybody can thrive.
Returning to our theme- holidays, as everybody knows, started out as holy days, and holy days, the major religious feasts and festivals, including the celebration of local saints, were all 'holidays.' There is every justification in religious terms to believe that 'sabbath time', holy-days and holidays, are essential to human flourishing, and have been part of what are called 'the creation ordinances' from the start. Did not God, reputedly, rest, on the seventh day, having completed the work of creation, and are we not 'made in God's image,' reflecting God's truth and life and love, and needing indeed due rest and recreation so that we can go on doing so?
'Come away to a deserted place all by yourselves and rest awhile,' says Jesus in St. Mark's Gospel, to those who have been assisting him, 'for many were coming and going, and they had no leisure even to eat. And they went away in a boat to a deserted place by themselves. Now many saw them going and recognised them, and they hurried there on foot and arrived ahead of them. As he went ashore, he saw a great crowd; and he had compassion for them, and began to teach them many things.' I was lucky enough recently to enjoy a few days by the sea, in a setting which made me think of just that story. On the other side of the estuary, a boat trip away, I knew from experience that there were the most beautiful sandy coves, peaceful beyond belief, if you get there at the right season of the year, and the right time of day. We didn't make it that far this year in the time we had, but could imagine the Gospel story being played out in just such a setting. The Sea of Galilee, you may know, is not so very different. Pray, then, for those in ministry of all kinds, and those who serve human need, in any way. May we, and they, find refreshment and renewal in these summer weeks, and help one another to do the same.
Your Rector,
Robert Ward