SUMMER 2022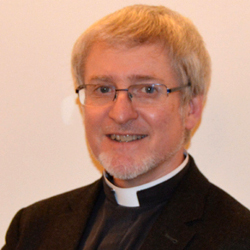 As we stand on the brink of August, the highest of all the summer months and the summer holiday period for schools and colleges alike, I'm led to reflect on the distance we have travelled since the winter months of 2021, and even indeed the two and a half years since the outbreak of the covid pandemic in February and March 2020. What a joy to face a summer in which freedom seems very largely to have been restored, and the possibility of an unfettered holiday period lies open before us.
I sometimes hear it said that during the pandemic months the Church of England 'did not exactly cover itself in glory.' I respectfully beg to differ. It may be true, with hindsight, that some of the more extreme measures taken in our churches try to control the virus went above and beyond what turned out to have been necessary: but in March 2020 nobody knew quite what we were up against, exactly what the risks of infection were, or what the outcome might be. As a measure of what was thought to be the potential seriousness of the situation, parish churches were required by the government to calculate how many grave spaces each of us could offer in our churchyards if worst came to worst. Our aim throughout was to do our utmost to safeguard the lives and well-being of the people in our communities.
When it came to lockdown and the periods of greatest restriction, local communities - and their churches with them - suddenly came into their own as networks of volunteers and professionals who could be called upon at a moment's notice to provide assistance of various kinds at little or no cost. Many of our deanery clergy, myself included, sat by their telephones for shifts of six or eight hours several days a week for some months, to provide emergency cover for our hospitals, in the event of people needing to be released back into the community with nobody to support them. Provision of Sunday and weekday church services was maintained online and by telephone in many parishes and benefices on a week by week basis, and in some places still is. Clergy and lay people alike, not least those who produce this monthly newsletter, were challenged to find new ways to operate, and when our buildings reopened, teams of volunteers from many congregations committed themselves to clean and sanitise their buildings on a daily basis, so that they might remain open to their communities for private prayer. All of that should not pass from memory without those people receiving our thanks, and being recognised for their sterling service.
None of this, of course, is unique to the churches or to our clergy. People in other occupations - and in none at all - had to adapt rapidly to new demands. Even a trip to the shops presented new challenges time and again in the early months of 2020.
Last summer, when restrictions were lifted, there was more than one event in our villages to say thank you to everyone who had contributed to the corporate effort we all made to get us to where we were then. Let's not, in 2022, lose that spirit of gratitude, of generosity and of mutual appreciation of the rich gift we receive in the gift of one another. It would be foolish, of course, to pretend that covid has completely gone away, or that there is no longer any threat. We know that it's necessary still to take care, and to safeguard the more vulnerable. But we can at least rejoice in the comparative freedoms of the present summer months, and continue to value every gift that we receive.
Your Rector,
Robert Ward